Another vlogger/influencer has left this world of her own free will.
Her name was Lee and I have been following her for a while.
She was young, she was fit, she was healthy, she was gorgeous, she had the freedom to go anywhere and everywhere, she had so many friends and the cutest dog.
I followed her because she had the life I've always wanted. I follow her and other's like her… travelers… I am especially obsessed with the people living in converted vans.
Half of the pull is pure admiration for these folks who have the opportunity to do things their way and are able to actually do it… the other half of it is definitely that I like to torture myself because I do get insanely jealous watching them. How can I not?
They have everything I want, do everything I wish I could do, live the most exciting lives while I just sit here alone, always alone… doing nothing, staring into the wall. Feeling trapped by stupid circumstances that I mostly have no control over.
On the days when I feel extra depressed, I can't watch content like that at all because it makes me feel even worse about everything and that is not a safe headspace to put myself in. It can be very triggering because it highlights all the things my own life isn't.
That she did this just leaves me so confused and sad. Because, she was so loved.
There's been a bunch of tribute videos coming out in her memory by so many people.
How does a person who seemingly have everything going for her decide to jump in front of a train? She always looked so happy, she was so vibrant and smiley and outgoing in a way that was magnetic… in a way that I could never be. I believe the term is "bubbly."
Man, I wish I was bubbly… bubbly people are likeable. But I'm not bubbly.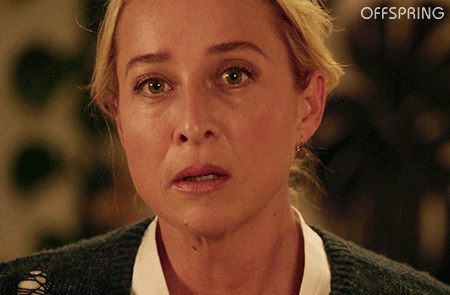 I can't help questioning if any of it is real? Any of the stuff vloggers show us? All the laughter and happiness… all the smiles… or if it's all just an illusion too… like so many things have become these days? I honestly don't even know if I want it to be real?
After all… if it is real, that would mean that depression was strong enough to take someone as angelic as Lee and extinguish her light; someone who never had depression until recently, someone who apparently grew up happy (I wonder what that is like?) someone who was happy… until she wasn't… and then couldn't beat it and find her way back to her happy place again… despite having life pretty much made.
It just… makes me lose hope in a way… if depression could take someone like Lee out… what chance do the rest of us have? Now, that's a pretty scary thought.
Or perhaps, I should look at this from another point of view. Maybe an event like this helps to truly underline the amount of inner strength that I, myself, possess? Because, I mean… I'm still here. I haven't given up. It's been years and years and years of depression for me, and I'm…still…here. Maybe I should give myself more credit for that.
In any case, I hope she's in a better place.
Rest in peace and power.
Sweet Lee.